WE WANT TO GIVE YOU THE BEST SEASON COMFORT
Our organization has accommodations for seasonal workers in several places. You usually end up at our own and new modern accommodation called "PEELPARK"at Peelheideweg 10 5966 PJ America, Netherlands or "HOF VAN OVERLOON" at Schaartven 1, 5825 JH Overloon, the Neterlands
Our locations has a completely new park-like design and consists of high-quality apartments, certified according to relevant standars. The apartments are for six people and divided into three bedrooms for two people. Of course we take individual wishes into as much as possible (family, friends, partners, female, male).
At the park there is a reception, shop for food, laundry and WIFI and you can rent a bike to go to a nearly shop (free). The shops are within cycling distance. On Saturrday's, we also give you an opportunity to go to the store with free company transport. All apartments are fully furnished, including inventory and bedding (sheets).
There is a park manager available 24/s for support and guidance.
Our accommodations are certified SNF. The SNF certification stands for Stichting Normering Flexwonen. With the SNF quality mark, we show municipalities, clients, employees and residents of the housing locations that we fullfill the right standards for requirements and that we accommodate our employees in a proper and correct way.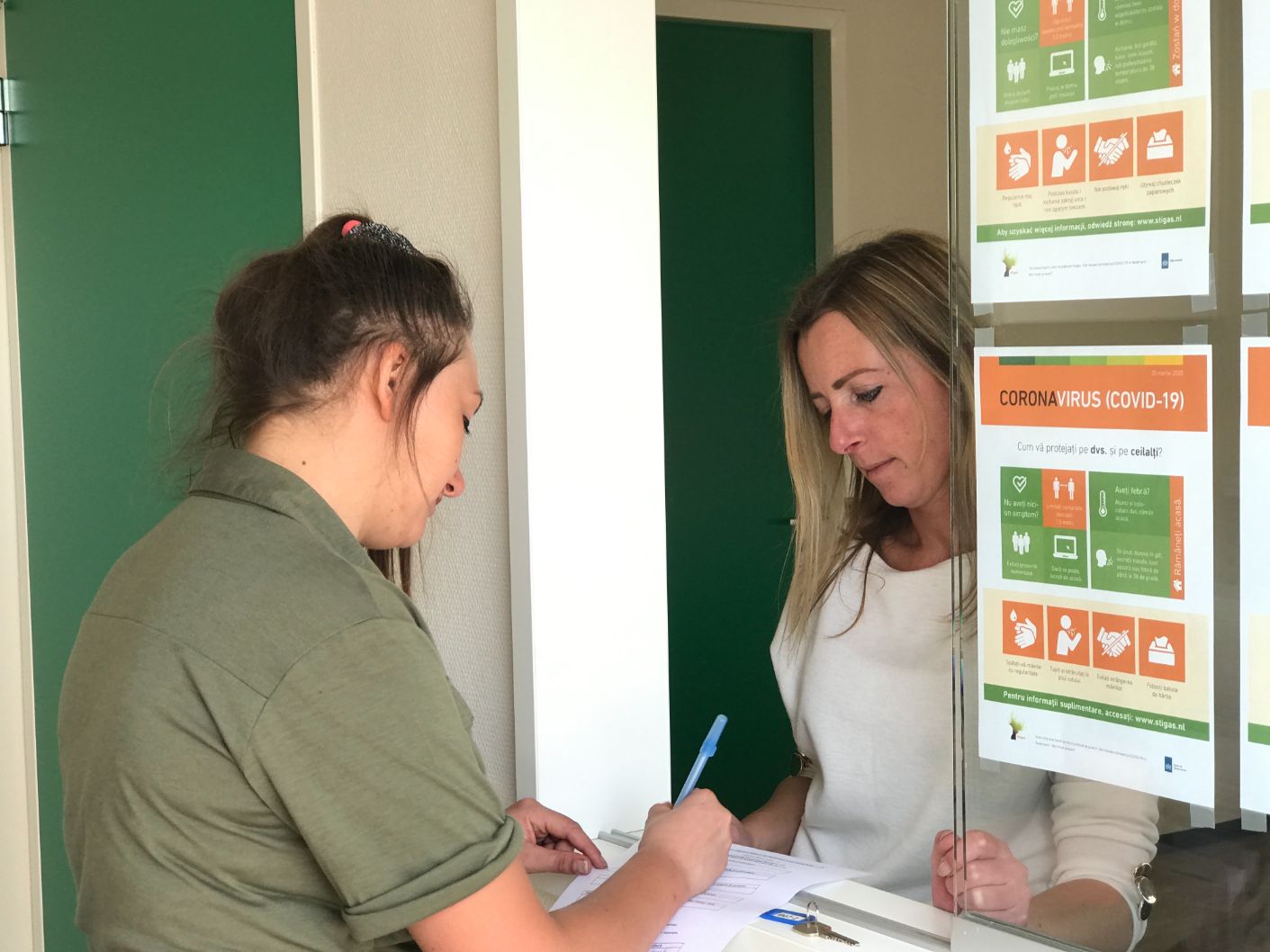 Need a help? Our HR TEAM is able to help you!
If you need a BSN number, a new bank account or you need to go to the doctor or have other questions or wishes, we will give you the right information at the front and do our best to ensure that your work and housing run as smoothly as possible.
From America to
Horst (Lidl, Aldi, Albert Heijn, Plus, Polski Sklep) : 7 km
Venray (Aldi, Albert Heijn, Jumbo, Polski Sklep) : 11 km
Venlo (all different kind of shops) : 20 km
Germany (Kaufland, Rewe, DM, Lidl, Aldi) : 25 km
From Overloon to
Overloon (plus) : 2 km
Venray (Aldi, Albert Heijn, Jumbo, Polski Sklep) : 8 km
ACCOMODATE YOUR OWN STAFF?
Contact us for more information.
Looking for housing for your employees in a completely new park design and high-qualitiy apartments? We offer high-quality, certified housing. Contact us without obligation